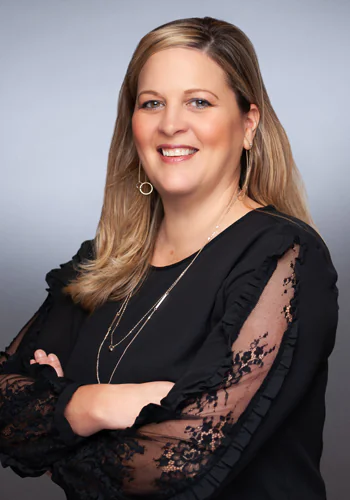 Megan's enthusiasm for working with people and helping their dreams come true makes her a top choice for your next real estate transaction.
Megan, a Montville native and her husband Scott, a 35-year Montville resident and electrician & inspector, live in town in a home they designed and built together. They have 4 children, 1 of which, still attends Montville Twp public schools. Megan remains active in the community, coaching travel softball among other charitable activities across town. This close connection to home, has helped her to understand what people are looking for in a place they'd like to call "Home".
Prior to joining the Century 21, she was employed by a well-known event planning company. Her attention to detail and working alongside clients to get the job done has carried over into her real estate business and has proved to be the cornerstone of her success. Along with her vast marketing experience and negotiating expertise, her sharp personality has translated into a tremendous success within the North NJ real estate market. Recipient of the 2001 "Rookie of the Year", she has consistently been ranked as one of Century 21's top selling realtors.
Always on top of current market conditions and economic trends, Megan's clients can expect to be well informed when making their real estate decisions. Her commitment to providing over the top service, top marketing and always going above & beyond & consistently delivering results, has made her a popular choice for both local and international buyers and sellers, with more than 90 percent of business coming from repeat clients or referrals.
Contact Megan at 973.615.9240 for all your real estate needs.
Megan Lavenburg had a great strategy to sell our townhome fast and it worked! We had offers the same week it went on the market! She answered my calls or texts within minutes every time. She was insanely patient with all my questions! Thanks to Megan, the experience was painless and easy as pie!!! Thank you Megan!! YOU ROCK!!!!
Christine
She goes the extra mile to obtain permits, be present for inspections and fight fiercely for her clients. It's like having an incredibly knowledgeable and loyal advocate.
Collette
She was excellent & the MVP of the whole process!
Ghada
Megan helped me buy my first home in NJ 5 years ago. She was my first choice when it came to selling and as expected she delivered a seamless experience for my wife and I. Megan knows real estate and she immediately see's the good and bad when it comes to a home. We worked with her to achieve the best possible showings for potential buyers and the result was excellent. I highly recommend using Megan when it comes to buying or selling your home. She's honest, reliable and always available to answer questions whether they are easy or complicated. We loved working with Megan and would absolutely again!
Jon