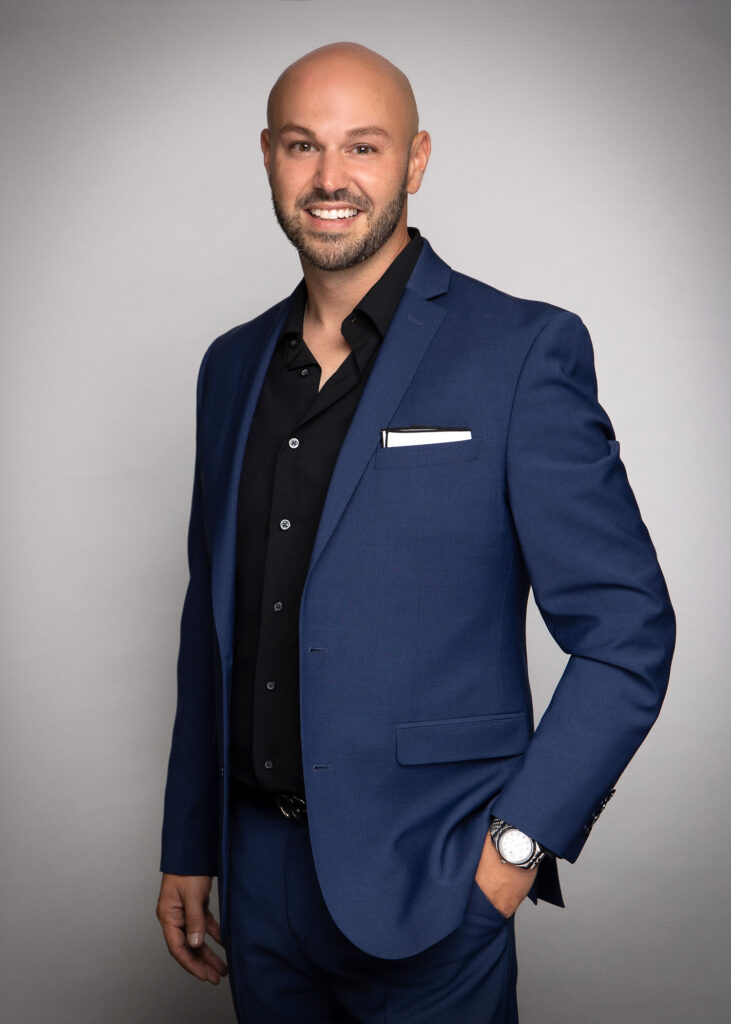 Jason Dion easily stands out for his energy, drive and marketing expertise. His innate people skills and natural entrepreneurial spirit allow him to continuously succeed in satisfying clients year after year. Jason is able to provide you with the most precise and up-to-date feedback on the state of the market, current trends, comparable sales and property values. His proven track record and legion of satisfied clients are a true testament to his commitment to changing the real estate industry, one home at a time.
Luxury, in and of itself, is the feeling of exclusivity and personalization. Along with providing that feeling to his clientele, Jason facilitates a tailored, one-on-one approach to each transaction, no matter the price point.
While also managing his own book of business, Jason currently holds the position of Managing Broker of our Bergen County location and Marketing Director for C21 The Crossing and its 60+ agents, and is actively involved at the company level, managing and implementing various marketing initiatives including social media and ad campaigns. He works with The Crossing's sales agents in 1-1 and group settings to further improve their social media presence and branding.
Whether you're buying, selling, leasing or just curious as to the current state of the market, Jason Dion of JerseyBoys Real Estate is your trusted partner for all things NJ real estate.
Jason Dion was by far the best realtor I could have chosen to sell my home. He did his research and developed an excellent sales and marketing plan which obviously worked. He consistently exhibited professionalism and good judgement with each step of the sale. He knew his job and did it well, often going above and beyond normal "realtor" duties. I am extremely pleased with his performance and am happy to refer his services to anyone who either wants to buy or sell a home!
Gerri N.
I will never use another real estate agent. Jason was extremely responsive and knowledgeable. He helped me learn what I needed to know in order to make a smart investment decision.
Cory C.
When we started looking for a house everyone said "make sure you get a great Realtor, especially in this market." And they were right! We were very fortunate to have such a great realtor who knew his stuff and weren't afraid to fight for us! We actually called Jason our "Pitbull" he always fought for us and made sure we got the best deal possible. Like with any other realtor he had other clients, but when you were with Jason you felt like you were his only client. He made sure he focused on us when he was with us! We definitely are forever grateful to Jason, he made everything so easy for us and made sure we understood every detail. I promise you will not be disappointed with Jason! He is the best realtor we've ever dealt with!
Tiffany F.
The Best! What more can I say? From beginning to end Jason made the process of selling our home seamless. Always available to answer our questions or handle any issues. Very professional, experienced and helpful. Highly recommend.
Rob M.
I was a first-time homebuyer and Jason was great to work with! He was patient and quick to respond to my many questions. He worked hard behind the scenes dealing with the seller's agent. Highly recommend Jason to anyone looking to buy a home!
Donna K.